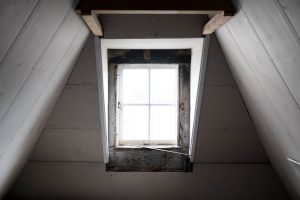 Places affect us. In the buzzing ambience of my home country Singapore, most public spaces have a drone of chatter from the coffee-shops (the orders of your "Kopi-O!" are yelled out by the waiter to the person at the counter making your coffee), a pan-zooming effect of motor vehicle, or the chimes of bells and announcements from the public transport system. Even when I am home in my apartment, my family and I are never spared from buzz. Like most average Singaporeans, we live in pricey Housing Development Board (HDB) flats, which are often stacked high and packed close to each other. You can either be entertained by the commotion of your neighbor in the next block, feel part of the percussive trance of sacred ceremonies of the hindu temple, or go to the Chinese temple next-door to watch the Chinese Opera performing for the dead (Humans are also invited). We can appreciate this necessity for closeness, due to the scarcity of land – the smallest country in the world (and also the most expensive city to live in).
The price is high. It is not just the exposure to prolonged ambient noise that can cause a heightened stress response (see Julian Treasure TED talk on how sound affects us), or the density of people that we are confronted with on a daily basis. There is also a lack of space that we can rejuvenate, replenish, and hold us quietly in a disquieting world. I hear this often with people that I work with in therapy. After exploring with them about their troubles, I ask them what do they need at that particular point. I hear them say things like, "I just need to re-charge," "I need to go somewhere to relax," or "I just need some peace."
Religious places have this. Maybe it's because a peaceful space is required for mortals to dialogue with their God. Perhaps God doesn't scream or yell. Rather, the Higher Being speaks in a still small voice. It's hard to hear someone in the thick of noise. It's hard to hear yourself. Most people would find that as soon as they sit into a comforting environment, the first physiological response is a sigh; a discharge of anxiety stored in the body. This form of relief is not just for the religious, but also for people who do not belong to a formal religion. Thomas Merton once said that when we truly come into contact with God, we come into contact with our Self. And when we come into contact with our Self, we also get to know God. Even a walk in a park, coming into contact with nature, has a causal effect of soothing the mind and body. I must admit, up until recently, I have not visited the Botanic Gardens[ provide link] since my childhood. I was shocked to find this haven, tucked just about three bus-stops away from the City.  The contact with the greenery, as well as the the calm that it left me with, appealed my family and I to make it a point to come here more routinely.
We must find places that we can call Sacred. Secular spaces can become sacred if the conditions are fitting. Often times, this place provides a sense of safety and comfort. It does not not demand anything of you. You are likely to feel a sense of easing in. Someone once told me that he found this type of space in the flight of stairs in a block of flats adjacent to the one that he lived in. Covered in dim-light and seated on concrete steps, he can afford to just be.
We need a personal space. The impact is universal.