0
In the previous essay, we addressed the three key elements on how you can structure your sessions. 
The reason we want to take care of how we structure our sessions is because we want to create an impactful experience for our clients.
Every session counts. Even the first. As I've written an entire book about this, our first sessions should not be devoted to a clinical assessment or a thorough intake. We should focus less on what we are "taking" and more on what we are giving.
When we overemphasise on our intakes, we lose impact. And we might just lose our clients. Close to 20-30% of client dropout after the initial session!
What Happens When We Don't Think About Impact?
When we don't think about the inner experience from our client's perspective, we run the risk of a conversation sounding no different from a chat. A therapeutic conversation needs to the warmth and friendliness of a chat, but it needs to be therapeutically fruitful. It needs the spaciousness to help clients speak the less spoken about. It needs to go deeper.

For more about going deeper, see this previous post:
When we fail to consider the emotional experience of our clients in-session, we run the risk of disengagement.
But to focus on creating impact is not about focusing on you. How we create impact, is an act of empathy. It's not about us. If I focus about how "impactful" I am, we have shine the light in the wrong place.
Benedictine Nun, Sister Joan Chittister points this contradiction:
Every impactful person brings to you themselves and not needing to proof 'how impactful I am', 'how smart I am', and 'how needed I am.'
Impact Defined
Here's how I think about impact: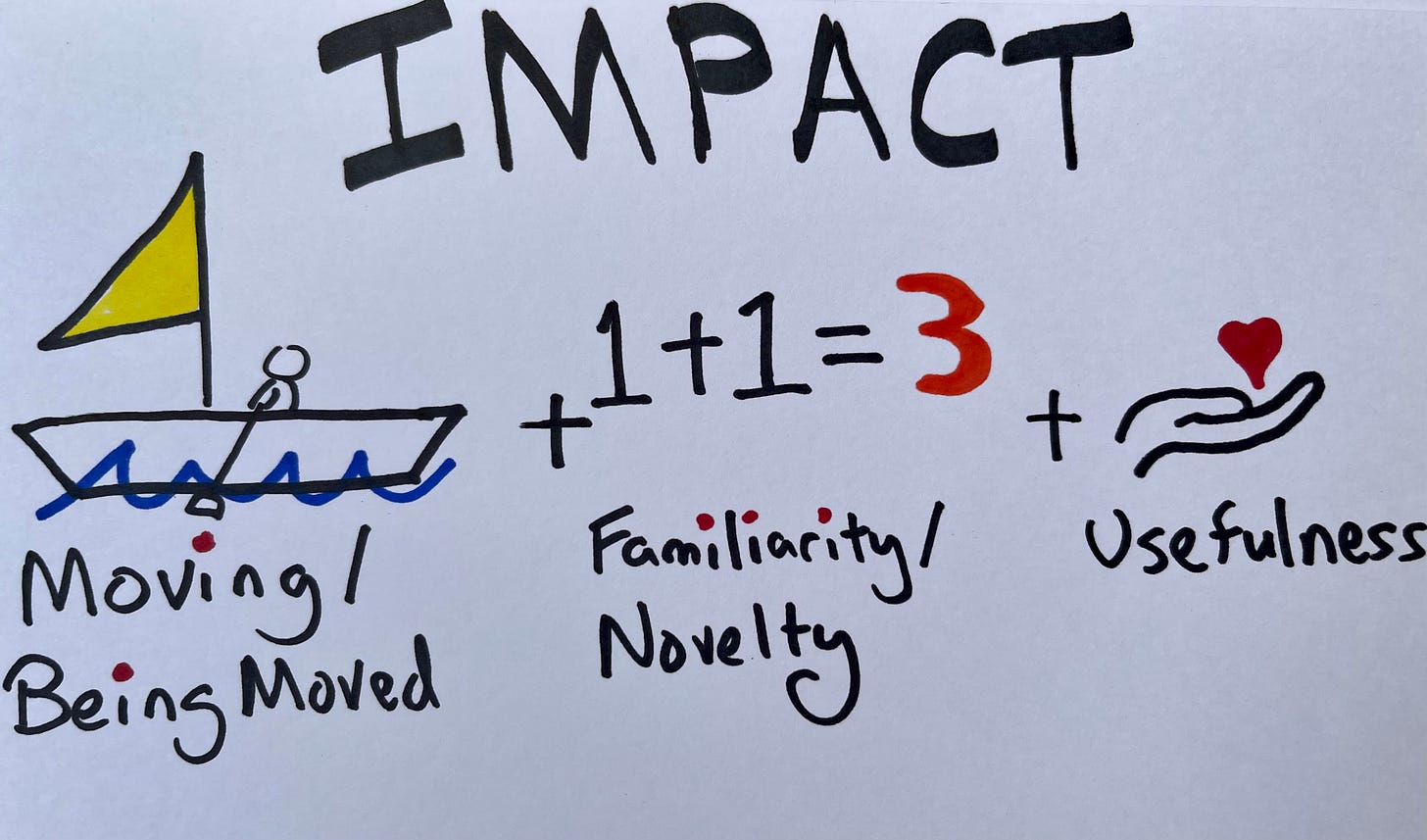 (more…)